CONSTRUCTING
CONFIDENCE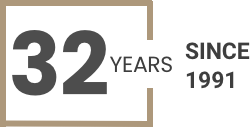 Our goals in our approach to your project will also include working closely with your team to ensure that our team's interface with the building's requirements is seamless and problems are minimized. Our team will do whatever it takes to meet all project deadlines, plan ahead for long lead time items and quickly solve any problems that arise along the way.
When our clients Enjoy the Experience and Love the Results – We are successful.
Keeping the goals of our customers at the forefront of all project decisions ensures that every project is successful for the entire team. This approach to projects is why MAX Construction has been successful in the Denver market for over 30 years and has become one of Denver's most trusted general contractors. With dozens of successfully completed projects and numerous repeat clients, MAX Construction consistently provides service beyond our client's expectations.